Compromise for opposing petitions
How can interests be balanced, considering needs of both parties? How can they benefit from this existing conflict?
For each petition, the Pro-arguments of the respective petition debate are listed on both sides. In the middle is room for compromise proposals. The weighting of the compromise ideas is based on the maximum consensus of all parties involved.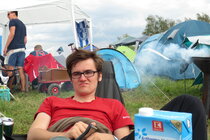 What are arguments in favour of the petition?
Du bist ein !@#$! ich hoffe das deine Kinder später gut schlafen könne
---
Note from the openPetition editors: The post was hidden because it violates our netiquette .
Meet in the middle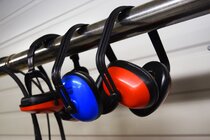 What are arguments in favour of the petition?
Diese Bass-Dauerbeschallung ist sogar mit 50-60 dB hinter der 3km entfernten Trabrennbahn zu hören. Das muss wirklich nicht sein. Die Grießmühle ist gerade einmal 1 Monat hier, die Anwohner und Tiere in der Wuhlheide wohl schon länger. Wer hier auf wen Rücksicht nehmen sollte ist eigentlich klar. Schade, dass von der Gegenseite hier kein Verständnis aufgebracht wird. Es gibt sicherlich Mittel und Wege den Lärm für die Anwohner zu reduzieren oder einfach nicht so extrem aufdrehen.
---
Die letzten beiden Wochenenden waren wieder ca. 60 dB zu messen und das immer in den Abendstunden. Der dumpfe Bass zieht durch das gesamte Haus. Die Frage ist, ob es mit der Änderung der Schallrichtung getan ist. Und anhand der Kommentare hier, scheinen sich die Fronten eher zu verhärten. Schade, dass die Neuhinzugezogenen sich absolut intolerant zeigen und keinerlei Verständnis für die Anwohner aufbringen wollen. Ich will definitiv nicht dauerbeschallt werden an jedem Wochenende.
---
Ich habe nun heute zum zweiten Mai versucht Kontakt zum Initiator aufzunehmen. Gerne können Sie sich direkt an m ich über meine Mailadresse michaela@griessmuehle.de wenden. Ich werde mich dann gerne mit jedem Thema auseinandersetzen.
---